How to Give Your Offer an Edge in 2022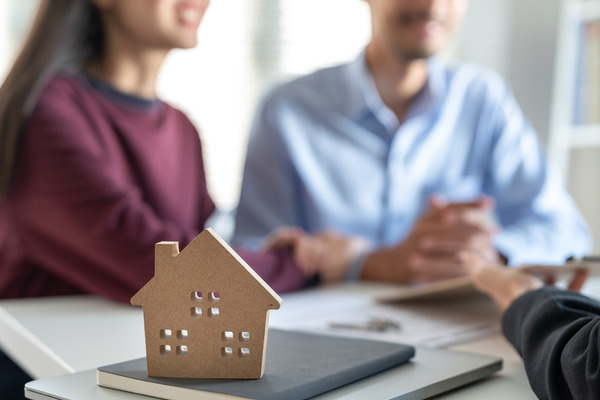 Posted: August 15th, 2022
The State of the Brevard County Housing Market
Since 2020, the Brevard County real estate market has surprised even the most experienced real estate professionals. The uncertainty of the onset of the pandemic caused sellers to take their listings off the market and buyers to stay in place until the worst had passed. From June onward, however, the pattern was flipped on its head, and the market heated up to the point of setting records. According to Cocoa Beach Insider, each month from June through December 2020 outperformed previous years and the year ended with a higher number of closings than there were in 2019.
However, there was one aspect of the housing market that lagged behind expectations: the number of new listings on the market. To this day, active listings remain in short supply and are often quickly snatched up by eager buyers and investors. In your home search, you've probably found homes that already had a handful of offers. The market is currently showing some signs of slowing, but there is no doubt that it still leans in sellers' favor – which means that buyers need to be prepared with an offer that makes an impression.
Tilting the Odds in Your Favor
Purchasing a Brevard County home may be difficult, but it's not impossible – after all, the region is still posting increased closings over previous years! As with any important transaction, ample preparation and expert assistance can help tilt the odds in your favor. Here are a few things you can do to make your offer stand out from the crowd.
Act quickly
By the time homes pop up in your Zillow feed, they've probably already received a few offers from eager buyers. Making an offer at that point most likely means that your offer will get buried beneath a stack of other offers – and there's a good chance that the right offer was at the head of the line. So how do you get to the front of the line? By working with a real estate agent.
Your Realtor can give you access to the Brevard County MLS database, which includes "coming soon" listings before they actually hit the market. What's more, your Realtor can also create an auto-search that shows you listings that meet your criteria as soon as they hit the database. If you act quickly when you see a home that piques your interest, your trusted real estate agent can help you make a reasonable offer in record time.
Get preapproval for your mortgage
Your home purchase won't go anywhere if you don't have proof that you can afford your selected home. Backing up your purchase with a mortgage preapproval can help show the seller that you're serious about your offer and ready to move quickly to the closing table. If you have some extra time before you begin your search in earnest, you can work toward an underwritten preapproval, which bolsters your offer even further since it requires your lender to thoroughly review your financial situation.
Hit the right notes with your offer
There are a number of items that buyers can include in their offer to make it more appealing to sellers. It's probably obvious that your offer price is one of the most important aspects of the whole deal, but you may be surprised by how delicate of a balance you need to strike to make it appeal to both parties. This is not the time to low-ball; however, putting forward an offer that's too high can wind up being a bad investment for you, depending on the condition of your chosen home.
Additionally, you'll want to avoid contingencies as much as possible. If your purchase of the home is dependent on the sale of your current property, your seller may decline in favor of a buyer who can move forward with no conditions. You also may want to opt for a quick closing time, increase your deposit, and pay for closing costs to help sweeten the deal.
Appeal to the sellers' emotions
A cautionary note to preface this section: "love letters" and other such emotional appeals can be difficult to craft while staying within the boundaries of the Fair Housing Act. Always consult your real estate agent before you make any such appeals to a seller. The agents on our team typically avoid love letters since they often cross the lines; however, with some careful consideration, they can make your offer shine a little brighter.
The little details really matter in a busy market. Many potential buyers like to include a personalized note about why they like the home they've chosen and how it fits into their future. Homeowners tend to have emotional attachments to their homes - after all, they've raised families and created cherished memories there - so they may be more comfortable knowing that a new family will live and thrive there rather than turning it into a vacation rental. Check with your real estate agent before you write the letter to understand what details you should include and which ones you should omit to stay within the limits of the Fair Housing Act.
Don't be afraid to get creative with your offer, as long as that doesn't involve underbidding. In this housing market situation, there's not much back-and-forth between buyers and sellers; if the seller doesn't like your offer, they most likely have another one awaiting them.
Cash is king
Cash offers are the most appealing to sellers as they are the quickest to close with the best guarantee of getting to the closing table. Some sellers may even choose a lower cash offer over a higher financed offer. If you have the ability to offer cash, you have a great bargaining chip on your side. Even if you can't make a full cash offer, you can increase the amount of your deposit to help reduce the amount you'll have to finance and give the sellers confidence in your willingness to complete the transaction.
Work with a seasoned real estate expert
Our best piece of advice for purchasing a home in Brevard County in 2022 is to work with a real estate professional you can trust. Taking on the burden of searching, crafting the right offer, analyzing your financial situation, and negotiating in everyone's favor can be exhausting when you're on your own. A real estate professional can take care of all the details for you so that all you need to do is prepare your family for a new life chapter.
If you're ready to begin your home search, get in touch with the team at Ellingson Properties. Give us a call at 321-750-7050 to learn more.