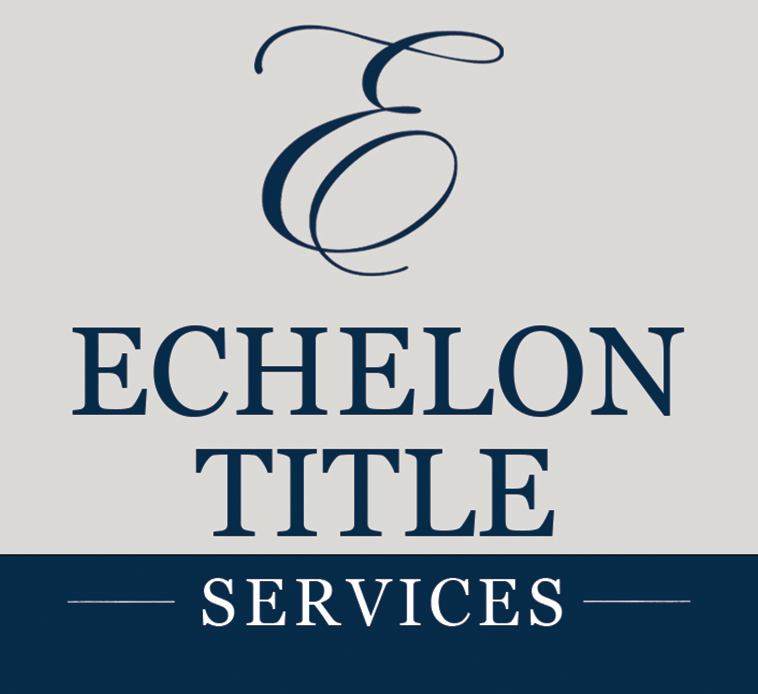 About Us
Echelon Title Services prides itself on providing the highest level of customer service from start to finish with your closing transaction.
Echelon Title Services is locally owned and operated. Our team of experts have over 50 years in the title insurance business in Florida. This ensures each closing is handled with experience and knowledge. We use our in-house resources to get every real estate transaction closed smoothly.
We assist buyers, sellers, lenders, real estate agents, builders and commercial investors with the purchase and sale of residential homes, oceanfront condominiums, commercial real estate transactions, vacant land purchases and sales as well as investment properties.
We handle residential mortgage refinance, owner financing, private financing, REO/bank owned, foreclosure, deed-in-lieu of foreclosure, short sales, satisfaction mortgage, modification of mortgage, trustee/living trust, estate sales and for sale by owner.
Echelon Title Services handles all critical aspects of a real estate transaction and strives to make it as smooth as possible for all parties. We handle the escrow of earnest money deposit and all closing funds, preparation and review of the title search, title commitment and necessary closing documents including the closing statement, warranty deed, closing affidavits and the final title policies, as well as the required endorsements.
All our transactions are coordinated, overseen, and executed by our in-house attorney and notary team. We invite you to our new, state of the art office in Rockledge for closings. We also understand that remote or "mail away" closings are necessary at times and will work closely with you to coordinate that remote closing.
With Echelon Title Services, you can rest assured that we strive for a seamless closing for you from start to finish. We look forward to working with you.
---
Contact Echelon Title Services
Office: (321) 450-4770
Fax: (321) 806-4480
Email: