What Role Does the Title Company Play in Your Home Purchase?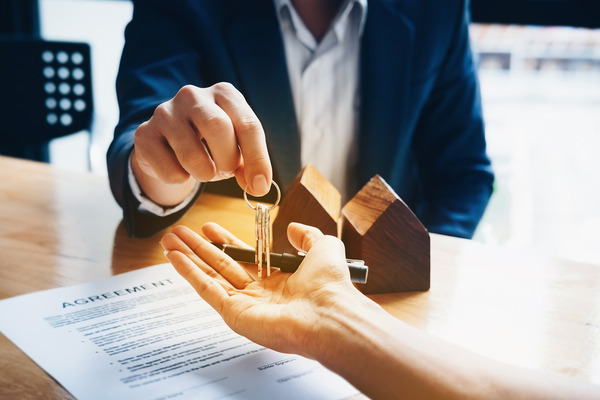 Posted: November 2nd, 2022
A Successful Purchase Requires a Great Team
As you go through the process of purchasing a home, you'll interact with a number of different teams that each play important roles in getting you closer to the signing table. One of the teams that plays a huge role in your successful purchase is your title company. As you meet each milestone of your home purchase timeline, however, you may find that you don't have a lot of direct contact with your title company until you reach the signing table. What exactly are they doing behind the scenes?
In a nutshell, your title company works with all sides of your transaction – buyer, seller, and lender. They verify that each action throughout the process is legal and coordinate with each party to ensure all closing documents are properly completed so that you can enjoy your new home without legal worries.
Your Title Company's Primary Tasks
Here in Brevard County, your title company completes a number of tasks to assist you and your real estate agent, the sellers' team, and your lender. Here are the primary responsibilities they complete.
Carry Out a Title Search
Your title company's first task is to perform a title search, which delves into the history of ownership of the property as well as descriptive information about the property. Title searches address the following points of information:
The person or company that currently owns the property

The legal description of the property based on official public records

History of ownership of the property

History of mortgages on the property

Any liens or encumbrances

Any restrictions or easements on the property

Tax information
This information determines whether or not the property is able to be transferred to your possession. Lenders will not offer a mortgage on any property without a title search.
Hold Escrow
Your escrow, or earnest money deposit, is part of your down payment that is entrusted to a third party (most often your title company) that helps protect your interests during your home purchase. Your title company will hold your escrow funds until certain conditions are met and both parties move forward with closing. Typically, escrow is credited to the buyer toward the overall purchase price at closing.
Issue Title Insurance
Title companies issue title insurance to the buyer, which helps protect you in case any title issues (even hidden ones) lead to a claim against your homeownership. Florida's title insurance premium is promulgated by the state of Florida and is a one-time payment paid at closing. Typically, sellers pay for title insurance, but this can be a point of negotiation in your contract.
Prepare Closing Documents
Your closing date will be scheduled with your title company, who will ensure that all closing documents are in order for each party of the transaction and notarize said documents. You can carry out your signing in person, or you can make arrangements to sign remotely, depending on your unique situation. Once this final step is complete, congratulations! You're officially a new homeowner.
Distribute Closing Funds
After you and the seller have both signed, your title company will oversee the allocation and distribution of closing funds, including the earnest money deposit, the buyers' funds, and the lender's funds, if applicable. The title company's diligence up through this point allows them to ensure that all conditions have been met and that your new property is clear to be purchased before sending funds to the appropriate parties.
Work With a Title Company You Can Trust
Even though your title company may not be your primary point of contact throughout the purchase process, it's still important to know you can trust the title team you're working with as their responsibilities ensure your purchase is legal and funds are distributed properly. Ellingson Properties' sister company, Echelon Title Services, collectively offers hundreds of years of experience in the title insurance and real estate closing industries in Central Florida. To learn more about them and our partnership, call 321-450-4770 today.