Your Ultimate Guide to Selecting Homeowners Insurance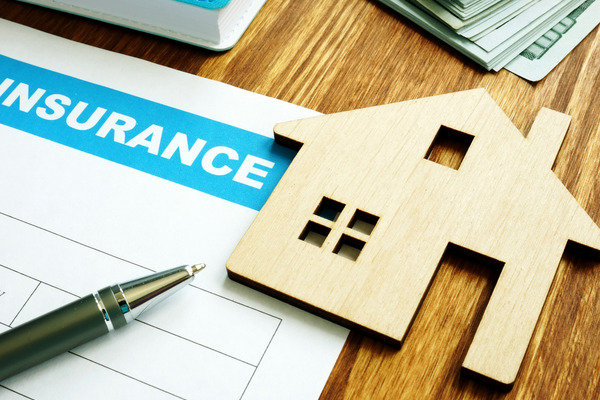 Posted: January 11th, 2022
A Necessary Step in Your Home Buying Journey
You're in the process of purchasing your dream home on the Space Coast. You've partnered with a knowledgeable real estate professional, you've gotten preapproval for your mortgage, and you've made an acceptable offer to the sellers. As you approach your closing date, you and your real estate agent will be going through a checklist of steps to put everything in place for a successful home purchase. One of these steps is securing homeowners insurance.
Florida mortgage lenders always require homeowners insurance for a home purchase – if you can't secure insurance, you can't get a mortgage. According to US News, lenders require insurance to help protect their investments from catastrophic events. If your home is a condominium or other similar unit, your community may require a policy that covers shared spaces, as well. Even if you do buy your home outright with cash, securing homeowners insurance is a good idea; otherwise, you'll have to pay for repairs from catastrophes out of pocket.
Homeowners insurance can be a confusing subject, especially for first-time homebuyers. What does homeowners insurance cover? How do you select the best insurance company and policy for your needs? Does homeowners insurance change over time? Read on to gain some homeowners insurance insights from Brevard County real estate experts.
What does homeowners insurance cover?
There are a lot of moving parts when it comes to home insurance, including what you want to cover and how much coverage you need for each line item. At its most basic, standard insurance policies cover the following:
Personal property

Dwelling and other structures

Personal liability

Living expenses in case of emergency
Common add-ons to homeowners insurance include flood and earthquake insurance. Florida technically doesn't have any "flood-free zones," according to Olympus Insurance, so flood coverage is a smart idea for Space Coast homeowners.
In a nutshell, most standard homeowners insurance plans cover your home's structure, any outbuildings, in-home personal property, and the repair of heating and cooling systems like your water heater if they're damaged by a specific event. Before you get homeowners insurance for your property, you may be required to remedy certain items to meet the insurance company's requirements, i.e. replacing a water heater to meet modern standards.
How do you select the right company and policy?
The answer to this question has a number of variables. You'll want to start by selecting the insurance company that suits your needs and expectations.
Selecting a homeowners insurance provider in Central Florida
The first thing you need to do when comparing insurance companies is making sure they offer coverage in your area. Seems obvious, right? When seeking coverage in your location, make sure your selected company addresses common natural events in your area.
Next, you'll want to do a comparison of average rates. Many companies offer a variety of discounts for meeting certain conditions; for example, your selected company may offer discounts for being a first-time homebuyer, for bundling your policy with your auto insurance, for the age of your roof and windows, or for improving your home's security and detection systems. Every place you can receive a discount saves you money overall! Your annual premium is adjusted based on a wide range of factors like your proximity to the coast, your age, your marital status, and even your credit score.
When you've narrowed your list to a few companies, you'll want to take a look at your selected companies' ratings and reviews as well as their financial strength. High ratings from customers usually indicates that the company provides quick and thorough customer service, doesn't tack on unexpected fees, and helps homeowners when they need it most. Choosing a company with good financial strength will give you the peace of mind that they will remain in business for years to come and be able to pay your claims when you need them to.
Florida features a number of reputable and established homeowners insurance companies including Frontline, Southern Oak, Travelers, and Allstate. Your real estate partner can introduce you to other regional insurance companies that may offer options to suit your unique needs based on your location and family.
Select the right policy from your company
According to Professor Jay Feinman of Rutgers University, "two thirds of American homes are significantly underinsured." It can be tempting to select a bare-bones policy that offers you the lowest possible premium, but that can be a big mistake in the long run. Focus on the coverage and quality of your policy rather than the price. You want to select a policy that will provide you with what you need to repair or replace your home's structure, pool, shed, fence, and the contents of your home.
You're encouraged to be specific about what you want covered. Go through your policy with a fine-toothed comb and ask questions about items that aren't specifically outlined, i.e. falling trees or wind damage.
Can my homeowners insurance change?
Just like with your auto insurance, it's important to monitor and assess your current homeowners insurance policy. Rates fluctuate over time and can be higher or lower due to your claims, government regulations, and more. Review your policy at least annually and don't be afraid to shop around for a different rate. It's also important to keep abreast of communication from your insurance policy so you'll be notified of upcoming adjustments.


In 2021, many Florida homeowners saw their annual premiums increase, with a surprising number of homeowners being dropped by their providers. Overall, providers cite increased litigation costs and more catastrophic damage from the 2017-2018 hurricane season. Should you receive notice of significant price increases or a dropped policy, speak to an insurance agent to start shopping for a new insurance company.
How Can My Realtor Help?
When you work with an Ellingson Properties real estate expert, you gain access to knowledge about how to find the right homeowners insurance policy for your selected home. Your realtor should be able to point out the upgrades you may need to make in your new home to help you secure the right policy. They can also give you details about how your location, especially regarding your proximity to the coast, may affect your yearly premium.
Are you ready to start your search for Brevard County real estate? Call Ellingson Properties at 321-750-7050 and speak with an agent today.