Brevard County Investors: Should You Rent or Flip Your Investment Property?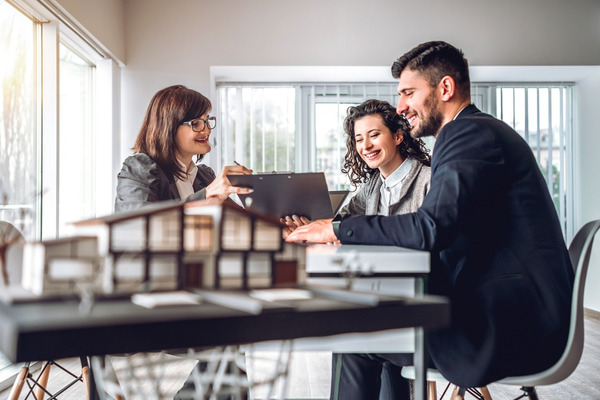 Posted: January 24th, 2023
Property Investment: A Flexible Way to Earn Income
Top financial advisors regularly cite property investment as one of the best ways to build a portfolio. According to Investopedia, investing in real estate can help you build wealth, give you tax advantages, and offer great returns, among many other benefits. But purchasing your investment property is just the first step in your journey toward building your profits. Once you've secured an appropriate investment property, it's time to decide whether you will flip the home or rent it out.
To Rent, or to Flip; That Is the Question
Whether you should rent or flip your investment home largely depends on your personal financial goals. Each method offers unique advantages–and comes with unique drawbacks–for investors.
Flipping your property
Theoretically, flipping a home is the fastest way to receive a return on your investment. When you flip a property, you purchase it (often below market value), you repair and renovate it, and you put it back on the market for a higher price. This is a great investment property strategy for people who want to be actively involved in the process.
Flipping a home is not for the faint of heart. As you build your portfolio, you'll learn which projects are good for DIY and which ones are best left to the professionals. Of course, managing a tight timeline is crucial for the success of your home flipping project. Realistically budgeting for repairs and upgrades isn't easy and requires some practice to master. However, when you get it right, flipping a home can give you a great return on your investment.
Pro: Less long-term commitment
Flipping an investment property is a "one-and-done" situation. Once you've listed and sold the updated home, you won't need to find qualified tenants, collect rent, or manage future repairs. This allows you to remain available for future investment opportunities–and when it comes to flipping houses, the more you flip, the more you can earn.
Pro: Lower initial investment
For the most part, property flippers will seek out distressed properties for the opportunity to revitalize and update them before selling. On the other hand, those intending to rent out their investment properties may be seeking homes that are move-in ready so they can bring on a tenant as soon as possible. Depending on current market conditions, you can probably expect to owe less money upfront before you embark on this project.
Con: Difficult to set realistic expectations
If most of your home flipping expectations come from watching HGTV shows, you probably don't have a realistic view of the time, effort, and money it takes to get a distressed home ready to go on the market. Even if you've been through the process before, unexpected issues can arise during the process, from material shortages to simple human error. Over the course of your project, you will most likely come across a few hidden issues that need to be fixed.
Con: Different tax implications
When you update a home and increase its market value before you sell it, you are subject to a capital gains tax. Essentially, if you improve the property's value by $200,000 and make that profit when you sell it, you must pay taxes on that $200,000 difference.
Renting out your property
Contrary to flipping, when you invest in a rental property, you'll probably want to look for a home that doesn't require much updating before you bring in new tenants. The sooner you can secure residents, the sooner you begin to earn money. Renting a home offers a unique set of advantages and disadvantages compared to flipping.
Pro: Ongoing income
Every month, your property's tenants will send you rent defined in your rental agreement. This is passive income–funds that you bring in on a regular basis with minimal effort and time commitment–so it's a great way to ensure you have some extra padding when it comes time to pay bills. Owning several rental properties gives you the chance to follow your dreams without needing to dedicate your days to your job.
Pro: Flexibility
Once you've purchased your investment property, it's yours to keep for as long as you wish. You can rent it out for as long as you want, and wait for the market to move in your favor before you list it for sale. Whereas property flippers want to renovate and sell the home as quickly as possible, you have the option to wait until selling suits you perfectly.
Con: More long-term commitment
When you rent out your property, you are accepting the job title of landlord, and need to make yourself available for property upkeep, tenant check-ins, and so on. Even with the help of a property management company, you'll still need to check in regularly to handle any emergencies and make sure everything is copacetic. You'll also need to invest more time in upkeep and renovations when you need to market your property to new renters again. Your rental property is a job as long as you have residents living there.
Con: Finding good tenants
Having a vacant rental property is expensive. When you aren't earning income from tenants, you still need to pay for the mortgage, utilities, and upkeep. But finding the right tenant for your home can be a struggle. Usually, the ideal candidate is someone (or a family) who will stay long-term, take care of your property, and follow neighborhood rules as discussed. You and/or your property management team should invest in thorough vetting of tenants before you sign a rental agreement
The Bottom Line: Which is Better?
Ultimately, one strategy is not superior to the other. In fact, many seasoned investors have portfolios that include both flipped houses and rental properties. Which strategy will work best for you depends on your current financial situation and overall goals for your investment portfolio.
Still not sure whether you want to rent out or flip your investment property? The team at Ellingson Properties is here to help. Our Brevard County investment property experts can help you find the right investment property for your needs and even offer professional property management services should you need them. To learn more, call Ellingson Properties at 321-750-7050 today.
Don't want to deal with the day-to-day of managing your rental property? Contact Kellie Hay or Kaicee Garcia in our Property Management division.