Condo vs. Single-Family Home: Which is the Better Investment?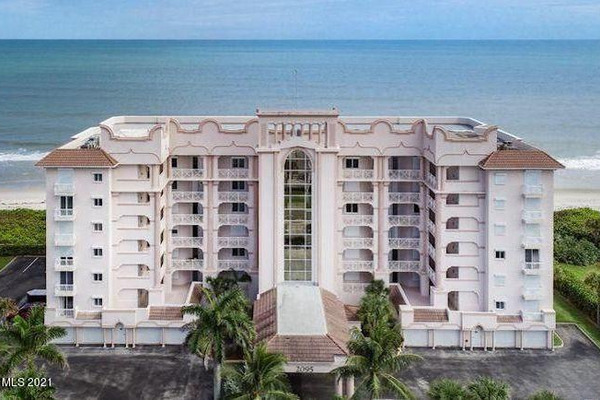 Posted: June 16th, 2021
The Space Coast is a great place for a hopeful real estate investor to get their start. From its hubs for arts and culture to its outdoor recreational possibilities and its burgeoning centers of industry, the Space Coast provides an attractive location for renters from all walks of life. It's no wonder the Census Bureau reports that Florida has the 8th highest growth rate in the U.S. since 2010.
With this in mind, it's important to determine what kind of property you want to invest in before you even begin your search. As an investor, you have a number of options to choose from, including multifamily properties, individual condominium units, or single-family homes. For the purposes of this blog, we'll focus on condominiums and single-family homes.
Bear in mind that the right kind of investment property for you might not be the same for your colleagues; your ideal investment property type relies on your unique situation. We recommend that you apply our analysis to your own goals, financial situation, and desired level of involvement.
Condos: Less Maintenance, More Restrictions
Condos are great for first-time investors as they're almost always more affordable than single-family homes. However, they do come with certain restrictions that may leave you less-than-satisfied in your real estate investment experience.
Pros of investing in a condo
Don't want to worry about the landscaping at your rental property? Invest in a condo. One of the biggest advantages of owning a condo is that the condo association manages external maintenance and groundskeeping. In the long run, this can save you a great deal of time and stress.
Additionally, as we mentioned before, condos often fall into the category of affordable real estate, with lower price tags than their single-family counterparts. That makes a condo a better choice for a first-time investor, for the most part.
Cons of investing in a condo
The biggest drawback to buying a condo is that it comes with a number of restrictions and regulations that you don't find with single-family homes. Many condo associations are known for their restrictive covenants and rental policies. Make sure you're thoroughly familiar with your chosen condo's bylaws before you buy in.
What's more, condos may be more difficult to finance than single-family homes. Lenders often have tougher qualifications for condominium loans involving the number of other owner-occupied properties on site as well as tougher LTV ratios.
Single-Family Homes: More Freedom, but More to Manage
According to the Orlando Business Journal, single-family rent growth has outpaced that of apartments as of 2020. There's high demand for rental homes in the Central Florida area, but there's also more to consider.
Pros of investing in a single-family home
Single-family homes offer you the most freedom and flexibility to approve the tenant you want. They allow you to set the rules to your specifications, so you can manage your home exactly the way you want -- especially if your investment home is in a community with no HOA.
Additionally, single-family homes tend to attract long-term renters so you're less likely to deal with frequent turnover. With a long lease agreement, you may have the opportunity to develop a relationship with your renters so you can ensure your home is in good hands.
Cons of investing in a single-family home
One of the greatest downsides of investing in single-family homes is the initial price tag. The bottom line is that homes are, for the most part, more expensive than condos. What's more, in the current market, available homes are difficult to come by.
Furthermore, if you're taking on the management tasks by yourself, it will be up to you to ensure maintenance issues are handled quickly and efficiently. As you learn to manage your property, it's a good idea to develop relationships with the professionals you can trust to repair your home in a hurry.
The Bottom Line: Do What is Best for You
Before you even start the search for an investment property, do a thorough analysis of your finances to determine your spending power. For many, that step alone may be enough to determine if you should invest in a condo or a house. As you perform your research, talk to friends and colleagues who have invested in property to learn more about their experiences.
Keep in mind that both condos and single-family homes can have specific rental restrictions and requirements depending on their governing boards and HOA's, respectively. Some allow short-term rentals, while others require a minimum of 7 months. Working with a trusted real estate professional is the best way to ensure you know all the details before you invest.
For whatever type of property you choose, Ellingson Properties offers professional property management services to reduce your stress and ensure a positive experience for your renters. To learn more, call us at 321-750-7050 today.