Get the Most Bang for Your Buck with These Investment Property Renovation Projects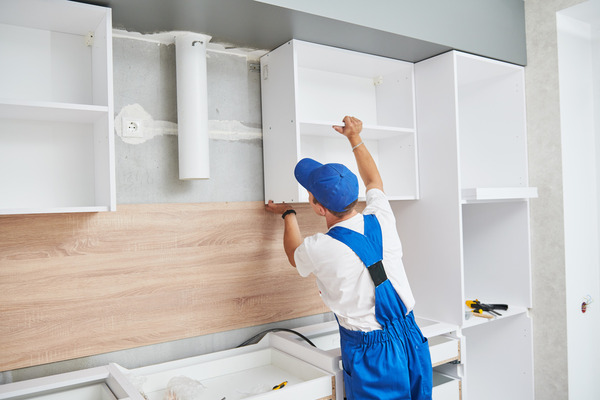 Posted: June 26th, 2020
The Importance of Updating Your Rental Property
While investing in Brevard County properties is a great way to build your portfolio and create residual income for yourself and your family, there's no denying that the upkeep can be time-consuming and sometimes expensive.Think about it: whether you plan to buy and hold your investment property or you decide to rent it out, you can't expect to attract interested buyers or renters with an outdated property. Appliances need to be updated, fixtures need to be replaced after normal wear and tear, and the overall appearance of your property needs to be refreshed from time to time.
Remodeling projects are not inexpensive; it's important to use your funds wisely when making upgrades to give your Brevard County investment property modern appeal. The best projects will improve the comfort, functionality, and appeal of your investment property for renters or potential buyers. With that in mind, kitchens and bathrooms are among the first areas property owners focus on.
Kitchen and Bathroom Renovations
They say the kitchen is the heart of the home. Kitchens and bathrooms have the most functional items that are necessary for daily living, like toilets and refrigerators. Here are a few renovations that will last for a long time and provide the most value for your Brevard County investment property:
Update your appliances
Getting a new suite of kitchen appliances is a great way to improve the kitchen's functionality and appearance. If you're replacing one or two appliances at a time, make sure you match the finishes of your microwave, oven, refrigerator, and dishwasher to create a cohesive look in your space. As a rule of thumb, most kitchen appliances should be replaced every 10 to 15 years.
Improve your cabinets and countertops
You don't have to rip out or demolish your cabinets to improve them! Whether you hire someone or do it yourself, you can deep clean, sand, and repaint your existing cabinets to give your kitchen a makeover. Add new hardware, like handles and knobs, to round out your new contemporary appearance.
Countertops, however, will need to be replaced or installed. You'll gain a great deal of value and appeal if you can install granite or quartz countertops. At a minimum, you need to make sure the countertop material you choose is heat and stain resistant and can stand up to scratches.
Update your bathroom hardware
Actions as simple as replacing your shower head, updating your faucets, and replacing your toilet seat (or, if necessary, the whole toilet) can give your bathroom a fresh, new look. They can also improve comfort and functionality. Choose a low flow shower head to help conserve water, and try to match the finishes on your hardware for a cohesive appearance.
Maximize your storage space
Bathroom storage is often a pain point for renters, especially in smaller bathrooms. Upgrade the area with new shelves and cabinets. If you do have the room for it, you can upgrade your bathroom with a new vanity and additional counter space, as well.
Is it Time to Update Your Investment Property?
When you're considering whether or not you should renovate your property, remember that a renovation can make the difference between you and other rental properties in the area. It can also improve the satisfaction of your renters, encouraging them to stay at your property for longer. Take into account how long it's been since you last changed out your appliances and hardware when determining which products you should undertake.
The team at Ellingson Properties can help you make the best decisions regarding your Brevard County investment property so you can maximize your return. To learn more, read our other blogs on property investment, or call us at 321-750-7050 today.