How Life on the Space Coast Has Changed Since COVID-19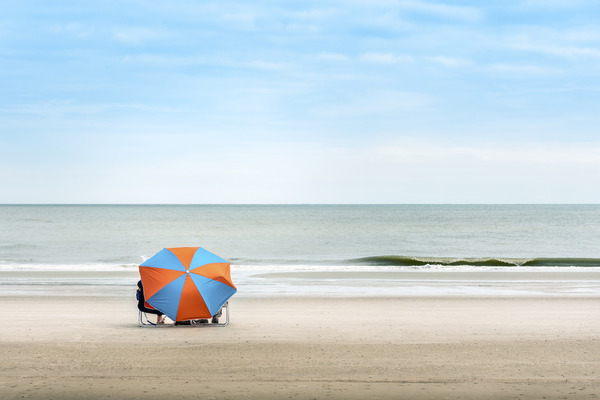 Posted: May 21st, 2020
Whether you've lived on the Space Coast all your life or you're just becoming interested in moving to the area, you probably know the Space Coast by a handful of notable landmarks. Between the beautiful white sand beaches, the Kennedy Space Center, and the renowned master planned communities like Viera, Brevard County holds a great deal of appeal for people of all walks of life.
Developing a New Normal
When the coronavirus outbreak occurred, those same people of all walks of life had to develop a new normal at work and at home to help keep themselves and those around them safe and healthy. State and local governments established safety regulations, many regarding how people interact in public spaces. Here are just a few of the most notable ways life on the Space Coast has changed since the COVID-19 outbreak:
Beaches were temporarily shut down, but are reopening.
Beaches across the Space Coast were closed during the shutdown. As part of the May 4 instatement of Florida's "Safe. Smart. Step-by-Step." reopening program, beach access was reopened, but beachgoers must gather in groups of no more than 10 people and stay 6 feet apart from others. Some beach bars are starting to reopen, while restaurants are opening their indoor seating areas at 50% capacity.
Schools are closed for the remainder of the school year.
Brevard County schools are closed, with government officials discussing the best practices for reopening at the beginning of the next school year. Brevard is known for its highly rated schools, which wouldn't be as amazing without its teachers. School teachers turned to videoconferencing and virtual tools to continue educating students for the remainder of the 2019-2020 school year.
Business is still booming.
Aerospace and defense industries continue to grow. While the nation has seen economic uncertainty across industries, corporations like L3Harris continue to grow and bring on new team members. Furthermore, Aerion Supersonic announced its intentions to set up headquarters in the Orlando Melbourne International Airport, providing yet another boost to the area's economy.
We're following new safety measures.
People are adapting to help keep everyone safe. Here at Ellingson Properties, we have started offering virtual open houses and teleconferences when possible. Our staff is equipped with masks, gloves, and sanitation wipes, and observes all social distancing protocols. Leaders of companies in all industries are making similar adjustments to keep business moving while ensuring the health of all involved parties.
The Space Coast is Still Thriving
Some new lifestyle changes brought about by the coronavirus outbreak may become permanent as our cities slowly reopen. One thing is certain -- Brevard County remains beautiful thanks to the innovation and cooperation of all its residents. If you're ready to start living the Brevard County lifestyle, call Ellingson Properties at 321-750-7050 today.