Moving from Texas to the Space Coast? Get Ready for These Key Differences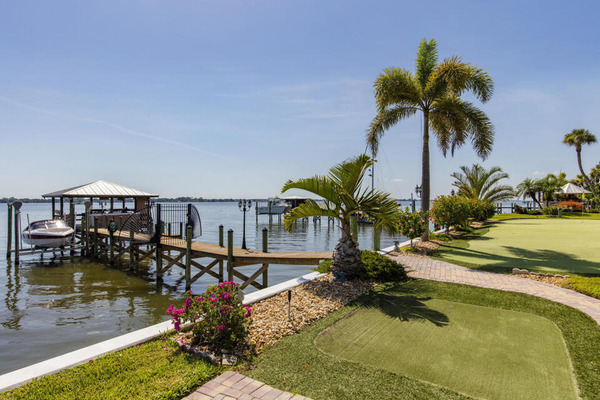 Posted: July 28th, 2020
Why Everyone is Moving to Florida
According to the Demographic Estimating Conference, more than 900 people move to Florida each day. That's right--each day! Almost a thousand people arrive in the Sunshine State on a daily basis to call it home. Further studies have shown that Florida is one of the top states people choose when they're moving out of state. That should come as no surprise to those of us already living on the Space Coast who know just how much it has to offer.
In recent years, a number of people have been drawn to our area for job opportunities. As we've mentioned in previous blogs, a number of notable aerospace and defense companies have established their headquarters on the Space Coast, creating a huge influx of job opportunities. According to Florida Today, L3 Harris' local employment numbers are up to 7,600 from the pre-merger figure of 7,100; still growing, they anticipate to add another 100 jobs by the end of the year.
Job relocations aren't the only thing bringing people to live in Florida. Year-round mild temperatures, access to world-class beaches, spectacular wildlife, and world-class entertainment are also attractive features of Florida. This massive appeal brings in a wonderful variety of people, giving Florida a diverse makeup with plenty to offer.
From Texas to Florida
Florida and Texas have a lot in common. If you've watched a movie about spaceflight, you've probably heard the phrase, "Houston, we have a problem." That's because NASA's Mission Control Center is situated in Houston, Texas, giving us a shared presence of aerospace activity. Our similarities make it easier for someone to move from Texas to Florida; however, there are some differences you may need to adjust to.
The weather: similar, but with key differences
Texas and Florida both experience hot summers and generally mild winters. Florida's climate, however, is notably more humid than Texas. You'll be able to set your watch by the afternoon rainstorms in the summer! When it comes to major weather systems, Florida and Texas share an active area for hurricanes in the Gulf of Mexico, and inland Texas is much more prone to tornadoes. Overall, weather conditions are fairly comparable, but since Texas is such a huge landmass, you'll experience more climate variation as you travel across the state.
The beaches: Florida wears the crown
Texas features beaches all along its coastline, but again, the state is so huge that beaches aren't easily accessible for all Texas residents. Florida, on the other hand, has a beach within 2 or 3 hours from just about everywhere. From Jacksonville to Miami, the coastline varies so greatly that each beach is a separate and more beautiful entity. And we're of the opinion that the beaches on the Space Coast are the most beautiful of all.
The shopping: you might pay a little more in Florida
One downside to moving from Texas to Florida is that cost of living is slightly higher in Florida. According to AAA, the current average price of regular gas is $1.89 in Texas and $2.07 in Florida. Similarly, the average cost of groceries and household items is slightly higher, as well. According to Numbeo, consumer prices are an average of 9.65% higher in Florida, but interestingly enough, the average costs of internet service and fitness club memberships are lower within Florida.
Connect With the Space Coast's Relocation Specialists
Whatever your reason for moving from Texas to Florida, you'll love Florida's stunning natural landscape and the wonderful community surrounding the Space Coast. Ellingson Properties is home to some of Central Florida's best relocation specialists. When you're ready to live on the Space Coast, call us at 321-750-7050.