Before You Sell Your Home, Be Sure You Have a Place to Move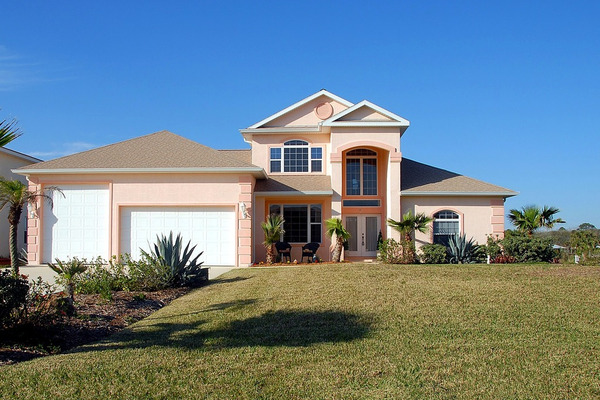 Posted: September 14th, 2021
The Space Coast is Currently a Sellers' Market
The current housing market presents one of the most unique situations we've encountered to date. After the initial slowdown of the market in 2020, stemming from consumer uncertainty in the face of COVID-19, Space Coast real estate came in high demand that currently shows no sign of slowing. For several months now, inventory has remained low, and most of the houses that enter the market sell within days -- or even before their listings go live. What's more, many homes have sold for well over their asking prices as competition mounts amongst buyers.
At first glance, this sounds like incredible news for sellers. Who wouldn't want to sell when there's a quick turnaround and potential profit? But before you list your home, there's a catch: Many recent sellers are being stranded without new homes to move into because of this competitive market.
Navigating the process of selling your home while purchasing another one can be complicated, but the team at Ellingson Properties is here to help. Read on to learn some considerations you should be aware of before you begin your real estate journey.
Familiarize Yourself with the Housing Markets at Both Locations
At this moment in 2021, most markets across America are sellers' markets. According to Forbes, home prices nationwide are up 15.8% on average year-over-year, with some locations outpacing that figure. Still, especially if you're purchasing a new home outside of your current home state, you need to partner with real estate professionals who can help you understand the nuances of real estate in each location -- even hyperlocal trends you may not have caught in your own research.
Get to Know Your Financing Options
Getting your finances in order to purchase a new home can be tricky when you haven't already sold your current home. According to Homeward, many banks will be reluctant to approve a mortgage when they see that you'll need to cover two payments at once. If you're unsure about where to begin when it comes to financing, schedule an appointment to speak with one of your bank's advisors; your professional real estate partner should also be able to offer the resources you need to make a secure decision.
In an ideal situation, the buyer would be able to secure enough cash to make an all-cash offer. This is attractive to sellers because it indicates that you're ready to move through the process quickly and that you're serious about your offer. However, that's not always an attainable goal -- especially when you're still paying on your current mortgage. Your real estate agent may recommend that you make a contingent offer, which essentially gives the buyer the opportunity to walk away from the transaction in the event their current home does not sell. This may present difficulties in a seller's market, but your real estate agent should be able to guide you in the most realistic direction.
Consider Interim Housing Arrangements
Considering how heavily the housing market favors sellers right now, there's a good chance your home will sell before you complete the purchase process, despite your careful planning and forethought. It may be worth your time to look at rental listings so you can be comfortable while you make your purchase decisions. The property management team at Ellingson Properties can help you find the best solution for yourself and your family at a rental home on the Space Coast. If you're purchasing a home out of state, your real estate agent should be able to recommend their trusted property management partners to help you.
Now is a Great Time to Sell
Don't let our words of caution deter you from listing your home. Now is one of the best times to sell if you've been considering it. The best way to make sure that you and your family are happy and comfortable during your real estate transaction is to partner with a trusted professional in your area. Ellingson Properties offers everything you need for a smooth and successful real estate transaction, whether you're buying, selling, or investing. If you're ready to sell your home, call us at 321-750-7050 today.