Tips for Buying or Selling a Home During Hurricane Season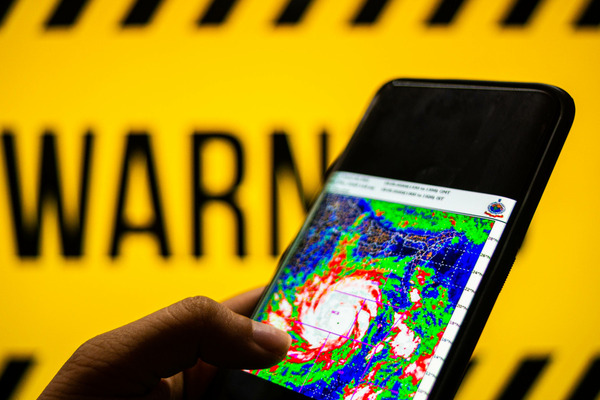 Posted: August 3rd, 2022
Hurricanes Can Cause Hiccups
Hurricane season is a fact of life for Brevard County residents. From June 1 through November 30 each year, Central Florida residents tend to keep a closer eye on the weather to stay apprised of any hurricanes or tropical storms heading our way. Savvy homeowners start preparing their hurricane shutters and emergency supplies long before the first storm watch is announced. Still, even when we take ample precautions, hurricanes can and will interrupt our plans.
If you're in the process of buying or selling a home in Brevard County and a hurricane begins its approach, don't panic. You may not be able to stick to the original timeline you created, but with some forethought and flexibility, you should be able to complete your real estate project as you intended.
Preparing for Hurricane Delays and Adjustments
The NOAA usually announces their predictions for the upcoming hurricane season in the month before it starts, but hurricanes can still take us by surprise. According to FEMA, a hurricane watch indicates that a storm poses a threat within 48 hours. With that in mind, you may need to adjust some important dates on short notice and take extra precautions as a buyer or a seller. Here are a few things to keep in mind.
Communication is Key
A single real estate transaction involves a number of different players: the buyer, the seller, real estate agents on both sides, the title company, and the lender. Keeping all parties informed when plans change at a moment's notice is crucial to getting all the way to the closing table. Sometimes, closing earlier than expected and locking in your insurance will be advised. The best way to stay ahead of this issue is to work with a real estate professional who offers consistent and efficient communication as well as an organized approach to your successful transaction.
Plan Your Building Timeline Carefully
If you're building your home, you and your chosen construction company will want to avoid hurricane season hazards as much as possible. After all, hurricane damage can cause devastating delays and extensive damage to any home in its construction phase. Depending on the complexity of your home, however, it may be impossible to complete all construction outside of the hurricane season. Work with your developer to lay out a realistic timeline and be sure they have a clear plan of action in case of natural disasters. An experienced home building company on the Space Coast should know the best way to navigate these issues.
Homeowners Insurance
Whether you're buying or selling a home, you need to familiarize yourself with your homeowner's insurance storm policies. It's a good idea for Central Florida homeowners to have an annual review of their homeowners insurance policies before the season starts, so sellers should be aware of what their policies cover well before a storm warning arrives. As a seller, it's your responsibility to mitigate as much damage as possible by properly installing hurricane shutters and taking appropriate measures with utilities. It's also important to document any wind or rain damage that may have occurred on your property. Be sure that you do not cancel your policy until your buyers' policy begins; if disaster strikes during that uninsured window, it can cause serious issues for all parties.
As a buyer, prepare for insurance delays when you're in the path of a storm. Homeowners insurance companies will not issue a policy while the home in question is in the area threatened by the storm. Additionally, your lender may require that the home is inspected again to assess damages before they approve your mortgage. Try to lock in your insurance ahead of a storm if at all possible. It's best to plan for your home insurance needs ahead when your home purchase coincides with hurricane season.
A Note for Out-of-Town Buyers
Don't let the prospect of hurricane season deter you from purchasing property in and/or moving to the Space Coast. It may seem overwhelming, especially if you're from a region that doesn't experience major storms on a regular basis, but hurricane season doesn't detract from the fact that this region is a wonderful place to live. The best way to ensure that you execute a successful home purchase when a storm forms is to work with an experienced real estate agent in Brevard County.
Communication is the most important tool at your disposal for successfully buying or selling a home during hurricane season, just as it is with every real estate transaction. The Ellingson Properties team in Rockledge brings professionalism, communication, and in-depth knowledge of Brevard County to every purchase and sale. To learn more, give us a call at 321-750-7050 today.