Corporate Buyer Representation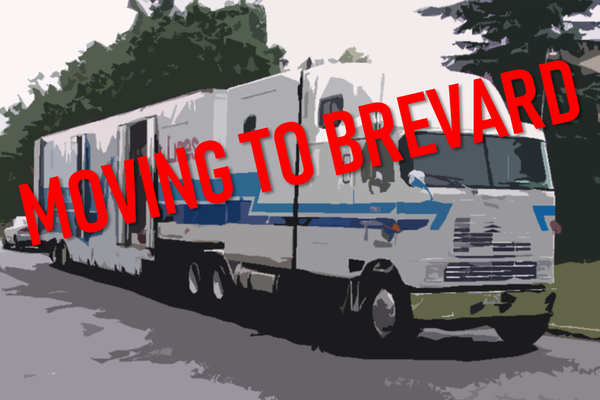 A Successful Move to Brevard
At Ellingson Properties we value each relationship we build with our clients. Our success depends upon your success. Our Team brings a wealth of expertise to your home buying process. Knowledge is Critical! Our process begins with a buyer's counseling session to determine your needs, wants and goals in your home purchase. We use current market trends, past sales data and knowledge of the area to help guide you in making an informed decision. Our expert negotiation strategy ensures you the best possible outcome.
Transferring to a new area can be stressful. We understand that you may be in temporary housing at first or may not know if you should buy or rent. If you have pets or want to be zoned for a given school your rental options may be limited. Ellingson Properties can leverage our Property Management department to help. Although finding a home close to your new work is important, school zoning is often the top driver of where a family will buy a home.
Schools
Use the school section on our website to narrow down which schools, thus which areas to look for a home. Brevard County's school district is one of the best in Florida and features International Baccalaureate and Cambridge AICE Programs which enables students to graduate high school with an AA. Each elementary, middle and high school is unique with some focusing on STEM, finance, hospitality, or the arts curriculum.
The Space Coast's public schools also have a phenomenal school of choice program enabling your child to attend a school you which you are not zoned. There are some caveats to school of choice, but if your child is accepted and you're are willing to provide transportation to and from the school this option could improve your odds of finding the perfect home. Each year the Florida Department of Education publishes the results of statewide testing and grades for all public schools. We encourage referencing this document to aid school searches.
Storms
If this is your first time living in the Sunshine State, there are some unique challenges to consider when purchasing a home here. Brevard County experiences hurricanes and the closer you are to water, whether the ocean or the Intracoastal Waterway, the higher the threat to home and property. Understanding if a home's windows and doors are impact resistant or what impact protection measures does a house have (e.g. accordion hurricane shutters, panel shutters, plywood, etc...). What about construction... Is it poured concrete, concrete block, wood frame or a combination? Each construction material has pros and cons one should consider before buying. Another consideration is whether the home has a termite bond and if it is transferable to a new owner. Implications of roofing materials and installation are also important.
Generally, home owner insurance premiums will be much less if a home's construction and wind mitigation efforts are superior. We often recommend a buyer invest in a wind mitigation inspection. For a nominal fee an inspector will confirm whether a home has features that drastically decrease the severity of property loss due to hurricane force winds. The independent inspector will generate a report which insurance companies utilize to determine premiums.
Sunshine and the Salt Air
Brevard County averages 236 days of sunshine a year. As we are closer to the equator, the Space Coast sustains higher UV exposure on sunny days than other US states. So be mindful of protecting your skin! Our homes also take a beating from the sun. Asphalt roofs deteriorate quicker and will need to be replaced more often. Even when using superior quaity paints, expect to repaint your home every 10 years. It is not all bad news, if you enjoy gardening our soil, rainfall and climate enable the propigation of a wide variety of tropical plants. Imagine picking bananas, mangos or coconuts in your backyard!
Brevard has miles of incredible beachfront property. If you've always wanted to live near the shore you've come to the right place! The plethora for water-based recreation including boating, fishing, surfing, sailing is staggering. Unfortunately, exposure to the sea air comes with a price. Homes "beachside" will need to replace metal items due to corrosion like air conditioning units, irrigation pumps and barbeque grills more frequently than their "mainland" counterparts.