Building a Home? Here's Why You Need to Work With a Realtor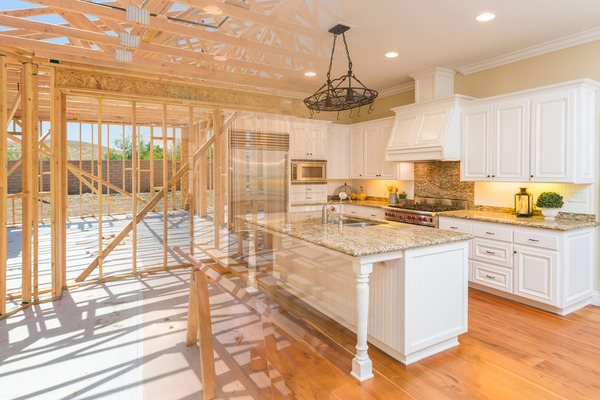 Posted: July 4th, 2022
More Buyers are Building Their Own Homes
According to Zonda Home, a housing market research firm, new construction home sales in South Florida went up by an incredible 113% in 2021 compared to 2020 – and other markets around the state have shown similar growth. In the midst of an extremely hot housing market over the past couple of years, many frustrated buyers have wound up empty-handed in their home searches as others scramble to outbid each other for the few available properties on the market. Thus, many have turned to building their own homes instead of waiting for the right one to pop up.
When you embark on the home-building process, you'll be in touch with a builder's agent who works with your chosen developer to coordinate paperwork, determine your customization options, and act as a point of contact between you and the builder to ensure the process runs smoothly. With that in mind, you may be wondering whether or not you need to work with a real estate agent during this process.
The short answer is yes.
There Are Two Sides to Every Real Estate Transaction
When you enter a standard home purchase agreement, there are two sides to the transaction: the buyers' side and the sellers' side. Each side usually approaches the table with their own real estate professional representing them to ensure that the needs of both parties are met and necessary compromises are made without undue stress.
While the builder's agent will be in contact with you during the construction process and can help you understand your options, it's still important to have someone representing you and your interests from start to finish. The following are just a few advantages of working with your own real estate agent while building your home.
Your agent can help you find the right builder
There are several well-known, trusted builders in the Central Florida area – so how do you know which one is the right fit for your needs? Many neighborhoods have exclusive partnerships with builders, but if you're constructing outside of one of these communities, it's up to you to determine who can help you make your dream home. Sure, you can go through their menus of services, portfolios, and testimonials with a fine-toothed comb, but ultimately, you may feel overwhelmed when it comes time to break ground.
Your chosen real estate agent has probably worked with several builders in the area and should be able to help you find a construction company that will meet your expectations. They'll be able to narrow down your options based on your preferred location, budget, and home style. By starting your home building project with an agent's help, you'll eliminate the guesswork and get a head start on a great experience.
Your agent can help you negotiate
A builder's standard contract includes clauses that mainly benefit the builder – makes sense, right? Your buyer's agent is familiar with standard contract language and can help ensure that you benefit just as much. Even if you're a great negotiator on your own and you're familiar with the lingo, it's better to work with someone else with no emotional stake in the transaction to advocate for your needs. Your real estate partner can help you get the features you want and navigate fees, warranties, and beyond.
Additionally, as someone with your best interests in mind, your buyer's agent will help you keep the long haul in mind as you design your home. It can be easy to get caught up in the magic of building a dream home with all the bells and whistles you can imagine, but some of those extra features may not contribute to your resale value when the time comes to move again. Basically, your buyer's agent will help keep you grounded while you pursue your home building dreams.
Your agent can help oversee the inspection
You may be wondering what the purpose of an inspection is when you've just had your home built. After all, your new home is under warranty! However, your warranty may not cover every issue that arises. As a rule of thumb, we recommend that you don't skip your home inspection, no matter if you're buying a previously built home or building your own.
Your buyer's agent should be able to help you select an independent inspector to conduct your final home inspection so there's no bias involved. They may even be able to help you review your inspection report and determine if your new home is safe and up to standard for you and your family or if it needs revisions before your move-in date.
Choosing a Homebuilder You Love
With the right team helping you through the process, building a new home should be exciting and fun. The right home builder will communicate openly with you and your buyer's agent from start to finish and do their best to address any questions that arise. They will be sure to stick to your timeline and budget as you select the features and upgrades you want to make your home truly your own. They will also be upfront about the final price tag when you're finished making your selections, rather than relying on an estimate.

The Echelon Builders team, an Ellingson Properties affiliate, can offer you all of this and more. They specialize in new construction and renovation projects that can help you truly love where you live. To learn more, call Mark Hickerson at Echelon Builders at 321-339-0320 or visit the Affiliates section of our website.