How to Cope With the Changing Brevard County Housing Market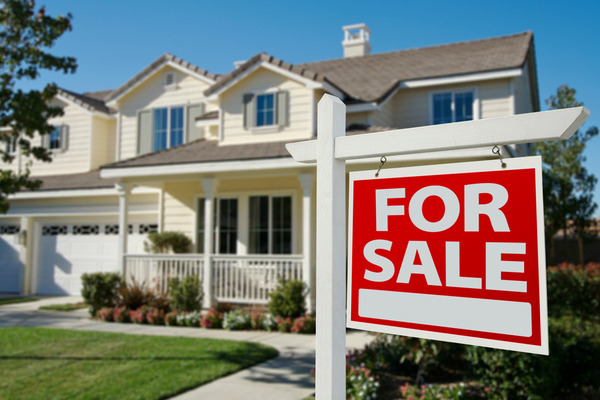 Posted: January 24th, 2023
The 2020 Market Has Come and Gone
The year 2020 brought about a perfect storm of conditions to make a hot housing market in Brevard County. Mortgage rates hit record lows, and limited inventory prompted interested buyers to snatch up available homes as quickly as possible. After spending extensive amounts of time stuck indoors, many homeowners desired a change in scenery, further increasing demand. What's more, Brevard County was not an inflationary environment at the time. Combine all those factors and you've got a market where sellers have the upper hand, with buyers often paying over asking price without appraisals or inspections.
However, as any real estate professional can tell you, market conditions don't remain stagnant for long. In the three years since 2020 began, mortgage rates have more than doubled, average home prices have increased, and the number of people applying for mortgages has plummeted. It's safe to say that conditions are no longer squarely in favor of sellers.
Many people currently listing their homes have friends or former neighbors who sold their homes for top dollar at breakneck speeds at some point during the last few years and are seeking the same success; however, they're left scratching their heads at low-ball offers and a lack of showings. If this sounds familiar, there are a number of steps you can take to reduce your frustration and enjoy your own selling success story.
Successfully Selling Your Home in 2023
Don't let the previously mentioned market conditions scare you–it's still quite possible to sell your home with a satisfying outcome; you'll simply need to take a different approach to your home sale. Consider the following tips when you're preparing to list your home.
Work With a Realtor Who Knows Their Market
Before you dive in, it's important to set realistic goals and expectations for your real estate transaction, and the best way to do that is to work with a real estate professional who truly knows the Brevard County housing market. A seasoned Realtor can analyze your neighborhood to help you find the "goldilocks" price for your property–competitive without being overpriced. They can also give you advice on home upgrades that will boost the value of your home before you list.
Keep in mind that your success is your Realtor's success–any suggestions they give you are in your best interest for a satisfactory sale.
Be Flexible With Pricing and Concessions
No more than a couple of years ago, sellers were able to list their homes with minimal conditions if any at all. Buyers moved forward without inspections and often made offers over asking price with additional incentives to move forward with the transaction. Those conditions have changed, and sellers need to be willing to cooperate with potential buyers to make the sale favorable for all parties involved.
While you should certainly seek an offer that matches the value of your home, you may want to motivate sellers when it comes to concessions or requests; for example, you could include your smart home devices in the sale, or make requested repairs to your home before the sale continues. When all is said and done, working with your buyers can benefit everyone.
Boost Your Curb Appeal and Interior Design
Now that sales have slowed and eager buyers no longer need to snatch any home as soon as it hits the market, people are being more discerning about the appearance and aesthetics of the homes available in Brevard County. When the inventory of available homes increases, it's up to you to make sure your home stands out from the other listings. Lush landscaping and a fresh coat of exterior paint are sure to prompt potential buyers to take a second look.
Staging your home's interior is a similarly powerful tool in attracting buyers' attention. According to the International Association of Home Staging Professionals, staging a home can help a home sell significantly faster and for more money. If you're keeping your current furniture in your home, make sure it's clean and tidy. Spruce up your walls with a fresh coat of calming, neutral paint. Take advantage of natural lighting as much as possible by removing obstructive window coverings and any furniture that blocks windows. Any steps you can take that will make your home vibrant and attractive in photographs is beneficial.
And speaking of photographs…
Market Your Home Strategically and Sufficiently
In 2023, putting a "For Sale" sign on your front lawn doesn't cut it when it comes to marketing your home. A good real estate professional will know that you need a comprehensive marketing strategy that includes digital, print, and in-person tactics to attract the right buyers. Professional staging and photography are just the beginning in making your property click- and call-worthy.
In a 2017 report, the National Association of Realtors found that 99% of millennials rely on online research to gather more information about available properties, with many turning to video content and mobile or app searches during their house hunting journeys. In a nutshell, the more places your listing can be found online, the more likely you are to get showings–as long as your home is attractive in photographs and descriptions.
While online marketing is a huge focus in the contemporary real estate market, print and local marketing can create impressive impacts as well. Mailers are particularly helpful in hyperlocal environments, i.e. your neighborhood. Be sure you work with a real estate professional who offers a comprehensive approach to marketing your property.
Is it the Right Time for You to Sell?
Since the market has cooled, many sellers find themselves questioning whether they should list their homes as intended or wait a few years for different conditions. While you may not make as much of a profit as you would have two years ago, it's far from impossible to sell for a price you're comfortable with.

Your decision to sell relies heavily on your current life situation. If you're ready to relocate now, list your home. You may find better conditions five or ten years from now, but the housing market can be unpredictable–who knows what the 2030 Brevard County housing market will look like? However, if you're still comfortable in your current situation, it's ok to stay put. If you're still not sure, schedule a consultation with a local real estate professional who can help you understand the market. Call Ellingson Properties at 321-750-7050 today.