Investing in Multifamily Properties: Pros, Cons, and Everything in Between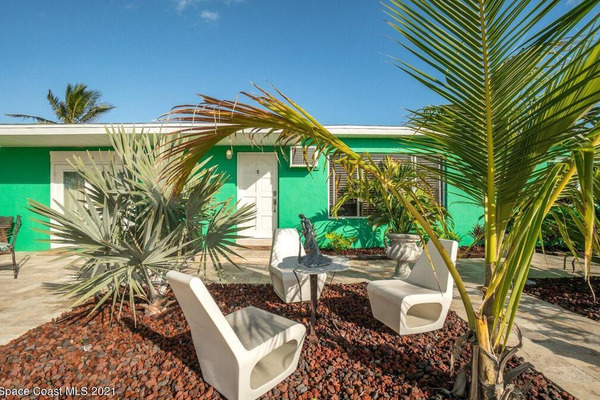 Posted: September 30th, 2021
Finding the Right Property Type for Your Portfolio
Investing in property is exciting! You have the opportunity to expand and diversify your portfolio while meeting your financial goals, and you may even get the chance to deepen your connection to your location! However, if you choose the "wrong" property, this exciting opportunity can quickly turn into a disaster. How can you tell which investment property will help you reach success?
Before you start looking at specific homes, you should determine what type of property you'd like to invest in. In particular, the choice of investing in a single-family home versus a multifamily property can make a huge difference in how you progress with your plans for property investment. In this blog, we're focusing on multifamily property investment.
Defining Multifamily Properties
When we say "multifamily properties," you may be picturing an apartment complex. While this is one common type of multifamily property, there are also smaller units like duplexes, triplexes, and four-plexes. The basic definition of any multifamily property is a property that contains more than one unit -- it's fairly self-explanatory.
If you're a first-time investor, we recommend choosing a property with a smaller number of units instead of a sprawling apartment complex for a handful of reasons. First of all, financing is usually similar since duplexes are financed in the same way as single-family homes, unlike larger complexes that require commercial financing. Secondly, if you decide to live in one unit while you rent the others out, you may find additional owner-occupied advantages for financing and beyond.
What Makes Multifamily Properties Appealing
The Space Coast rental market continues to strengthen over time. The huge number of new jobs created by the ever-growing aerospace and defense corporations in our area constantly draws new families to the region. What's more, many people are seeking interim rentals after they sell their homes while they look for permanent arrangements. In a market like ours, multifamily properties are attractive for their cash flow potential.
What's more, you have the chance to start earning passive income, especially when you work with a professional property management team. A trustworthy property management team comes to the table with strong vendor relationships, understanding of the current market, and appropriate technical solutions to make life easier for you and your tenants. These advantages make professional property management a great solution for first-time and seasoned investors alike.
Another incredible benefit of investing in multifamily properties is the ease of scaling as compared to single-family homes. If you're successfully managing a duplex and you want to continue expanding, you can seek another duplex, or even another property with more units! This gives you more potential income than investing in single-family homes, because single-family homes can obviously only hold one family at a time (unless you have a separate mother-in-law suite, but that's a subject for a different blog).
The Perils of Investing in Multifamily Properties
There are some downsides to investing in multifamily properties -- first and foremost, the increase in scope of your management duties. If you're determined to manage your investment properties on your own, you may find it quickly becomes a full-time job depending on how many units you own. Even if you do hire a property manager, you can expect to spend considerable time and money keeping everyone happy.
Additionally, the initial price tag of a multifamily property may be more than you expected to pay. Although there are a handful of affordable income-generating properties around Brevard County, you can generally expect to pay more than $300,000 for any property over two units, and more still if they're located in thriving city centers.
Keep in mind that an experienced property management team can greatly ease the burden of managing a multifamily property. Look for property management professionals who are dedicated to communicating with you and your tenants, have connections with reputable local vendors, and offer technology solutions that make the process easier for all parties involved. The property management division at Ellingson Properties has maintained many happy clients thanks to these principles.
What's Your Ideal Property Type?
Currently, Brevard County is a sellers' market, so when you're interested in purchasing a rental property, it's best to partner with a professional. Any of Ellingson Properties' real estate and property management experts can offer you the resources and evaluations you need to determine the best type of property for your financial goals. To schedule a consultation, call 321-750-7050 today.